Protected
Press center > COVID-19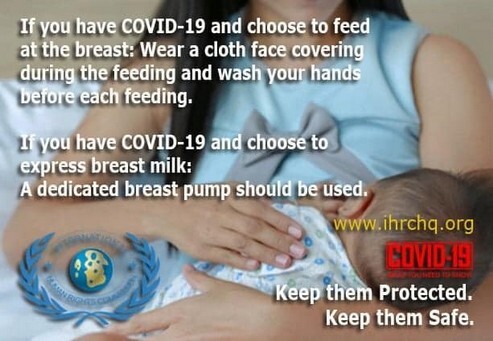 So far, the virus has not been found in breast milk and all mothers are advised to continue breastfeeding, while practicing good hygiene during feeding.
Wear a mask during feeding,
Wash hands with soap before and after touching the baby,
Wipe and disinfect surfaces regularly.
The main risk for a baby is catching the virus from close contact with the mother or another infected member of the family. If anyone is sick in the household, take extra care to protect your baby.
KEEP THEM SAFE & PROTECTED.

Rafal Marcin Wasik
Secretary General
International Human Rights Commission