10th December 2019
Press center > Asia Region > Meetings > Pakistan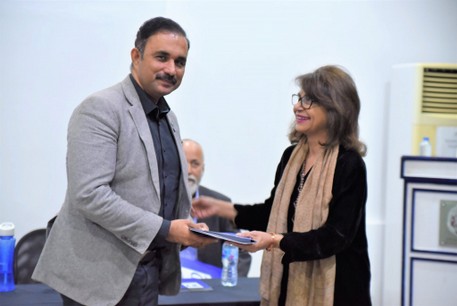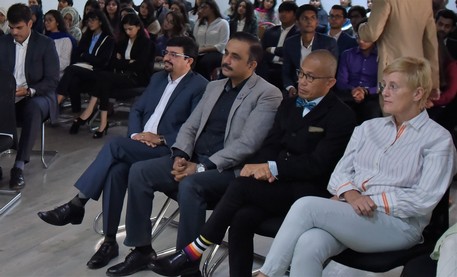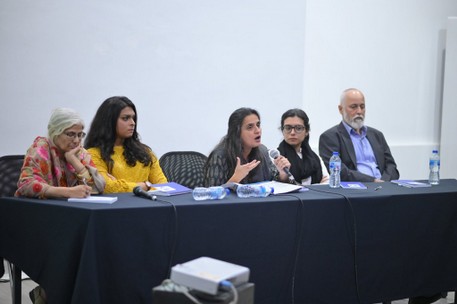 The United Nations Association Pakistan in collaboration with Denning Law School held an annual Human Rights Conference on 10th December 2019 to commemorate 71 years of the Universal Declaration of Human Rights. The event was supported by the INTERNATIONAL HUMAN RIGHTS COMMISSION & Northern Citizen Community Board - Special Consultative Status from UNThe conference was held at Alliance Francaise de Karachi. it was a truly international event as representatives from the consulates of USA, Russia, Thailand, Bangladesh, Afghanistan, Germany, France and so on who were all present. The event was bustling with students with over 50 educational institutes across Karachi. Young people are at the forefront from this which is important as the theme for this year was Youth Standing Up for Human Rights. The panel of speakers consisted of Mr Saleem Aziz Khan (Founder of SAHEE Foundation), Afia Salam (Climate Activist), Sara Malkani (Advocacy Adviser Asia for the Center for Reproductive Rights), Abira Ashfaq (Lawyer) and Aradhiya Khan (Trans Activist). Each speaker specialized in a different and diverse topic of human rights, extending from one end of the spectrum to the other - from transgender rights, all the way to environmental protection, sustainability and climate change.
Mohsin Durrani (Ambassador at Large & Regional Head Asia Region for International Human Rights Commission) appreciated the conference and said, "Younger generations are the leaders of tomorrow, and they are the people who will make a change". Ms. Seema Tahir (CEO of TV one) addressed the attendees and emphasized on acting and eradicating the hate around us. Ms. Kulsoom Siddiqui (Manager External Affairs at UNAP) ended on the note saying, "We can only attain peace, security and sustainable development for all societies when we advance the dignity and equality of all human beings". Various companies were present in the conference and have unanimously agreed to work together in collaboration with UNAP on Human Rights.
Karim Teli
Director
IGLOO - Pakistan
&
Aamir Tuaseen
Director Education NCCB also attended the event.