The Dilemma of Fejiro
Press center > Africa Region > Nigeria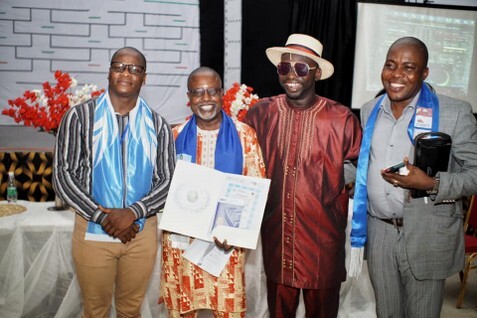 IHRC Nigeria Country Head in Delta State: Confer Peace Ambassador Appointment to Right Activist.
... Represents IHRC Secretary General at Book Launch Titled, " The Dilemma of Fejiro"
Ughelli town in Ughelli North Local Government Area of Delta State agog as the Nigeria Country Head and Commissioner in the West African Regions, International Human Rights Commission (IHRC): Amb. Dr. Friday Sani represents the Secretary General IHRC: Prof. h.c. Rafal Marcin Wasik at the launch of the book " THE DELIMA OF FEJIRO" authored by Patrick Ochuko Otoba, a human rights activist and leading advocate against teenage girl trafficking.
Prince Otoba advocacy works all over West African and Europe Countries, have resulted in his research, rescues, rehabilitation, empowerment, and educational programs From 2010 till date.
Also, Patric Ochuko Otoba has rescued numerous underage girls, as victims of trafficking for sex work and return them to their families and countries; to some, he empowered cash-wise, while others to acquire necessary skills to fit into the new society that we all must create.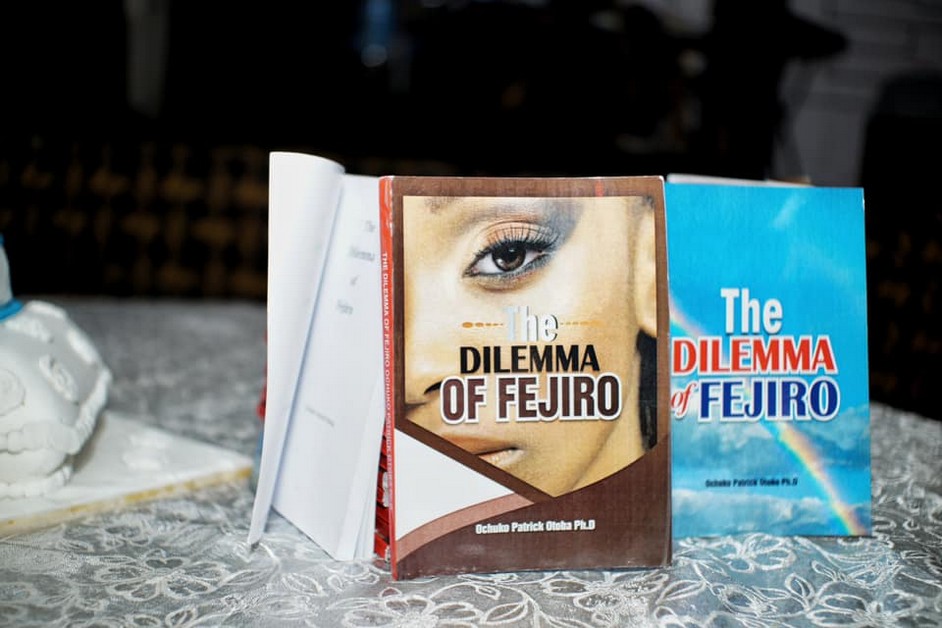 The publication of this book was inspired to create further awareness and initiate a project that could lead to help stop the trafficking and enslavement of these teenage girls for sex work, all over West African Countries and Europe as slaves.
The book, "THE DILEMMA OF FEJIRO" Subtitled: "My mother my daughter-in-law" is a fiction to improve awareness on the reality of abject poverty as a factor to the teenage girls trafficking, and modern-day slave trading in West Africa and Europe.
During the event, the IHRC Country Representative specifically expressed with great magnitude the great work Patric Ochuko Otoba has been doing for humanity over the years, which has finally attracted the International Community in sustaining the vision and advancing the rights of the girl child.
"Your program is of high esteem to the International Human Rights Commission, which is why I was mandated by the International Headquarters to represent the Secretary General on behalf of the Organization. Today, your good work has come to the limelight which is the reason IHRC has decided to confer on you the appointment of Peace Ambassador.
The Secretary General had pleased with your readiness and dogmatic approach towards changing the negative narration in our society, therefore on his behalf, by the virtue of the authority vested upon me, I hereby confer on you International Human Rights Commission Peace Ambassador Appointment. Please accept this appointment as milestone support from our Organization to enhance your vision further", Amb. Dr. Sani Friday.
In response, the author and now Peace Ambassador: Patric Ochuko Otoba, expressed his gratitude to God and the entire IHRC family saying that this honor came as a surprise to him.
He reaffirmed that he is using the book to campaign for not only to rise and stop this ugly trade but also calling on all to support this campaign for moral / character education of our children in curbing this menace of our teenage girls trafficking and avert the looming danger of abomination and catastrophes, which IHRC has practically proven her support and partnership.
"If we can eliminate ignorance, and instill character education into our children now! we would have successfully done a lot to diminish all sorts of immorality in our society and country", Otoba added.
Reported by:
Fidelis Onakpoma,
IHRC ZVC, Niger Delta.
Journalist IHRC, Nigeria