IN THE NAME OF ALL WOMEN AROUND THE WORLD
Press center > Articles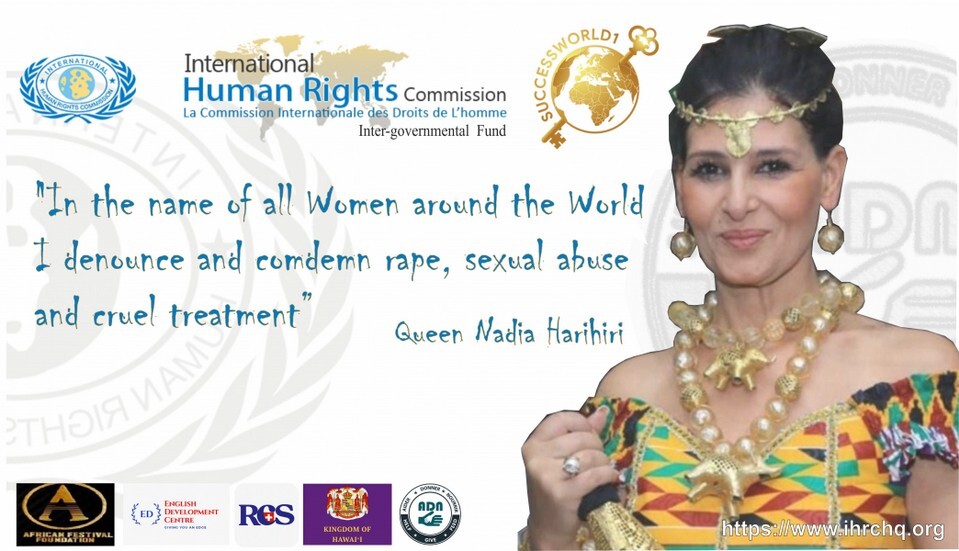 IN THE NAME OF ALL WOMEN AROUND THE WORLD I DENOUNCE AND CONDEMN RAPE , SEXUAL ABUSE AND CRUEL TREATMENT.
---
My Messager to HUMANITY :
Sexual abuse and rape are on the increase and today India mourns its young girls and women raped and killed by ignorant, barabarians and men without honor. Women are the Essence of life, without her there is NO Humanity. Even the most powerful Man comes from a women.
Every man should bow down to her feet with respect, because she is the basis of the creation of mankind and everything starts from her. Abuse is a cruel and violent treatment and all forms of abuse , may it be physical , sexual,spychologique in a country that despises tyranny are illegal and have the potential to carry serious criminal penalities .
Abuse is a kin to Genocide and criminality. In every country, children (young boys and girls) as well as, adult women, and men, are molested, beaten, and raped. This is not Orly intolerable but unconscionable.
This abusive behavior is not isolated to the rich and powerful, but also to the poor. It's cross the board, in every country, that abusive behavior is being carried out. It is obvious that the psychological disorders of the aggressors come from the taboos of sexuality and its basic education. Rape makes many victims every year around the world and yet not all are condemned because they have not been reported.
A sexually abusive criminal brand his victim with a hot iron and destroys her emotionally, physically, and spiritually. When a rape victim is degraded, defiled, and reduced to the lowest denominator they commit suicide. The ugly truth of the matter is that more rapes are committed by someone they know. Especially intra-family members. Today we say STOP to all forms of sexual assault, whether rape, touching, mutilation, Or bodily harm in areas of sexual importance, exhibitionism, forced marriage of minors, sexual exploitation ...
To all parents, teachers, professionals and all organizations fighting for education in general, together we teach our children sex education in order to prevent, denounce and condemn the sexual assault and abuse of our young children and young women through the whole world. Sex education is an invitation to a positive dialogue that consists of informing about sexuality
and transmitting a certain number of values and recommendations. It is about teaching respect for the body in general, respect your body and that of others, that's why talking to children about sexuality and educating them about sexuality helps protect them and prezent all forms of sexual abuse.
It is about completely reforming sex education and opening the minds of our children to sex education for peace. Because sexuality is the symbol of fertility and the continuity of humanity and it allows the balance and the respect between women and men.
It is said that the Body is the
"Temple of God " So let's respect God by respecting His Temple and Say Stop to any Barbaric actions and disrespect life " .

Queen Nadia Harihiri
Ambassador at Large IHRC