Organizational Structure
About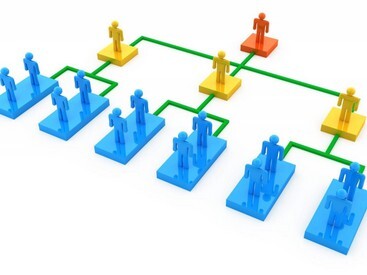 Organizational structure:
International Human Rights Commission was founded to create an international network of human rights and confirmation of his devotion to aims and principles of the United Nations Statute and Constitution of International Human Rights Commission, being decisive to consolidate his efforts for ensuring, within the scope of international cooperation, high level of coordination and responsibility in the issues of human rights world over, in order to promote creation of cooperation networks and economic development programs, offering consulting, recommendations, direct actions, and support in issues pertaining to the area of human rights treaty implementation, steady development, and peace. Office HQ IHRC in Kiev, Ukraine acts but not restricted to the region of Europe, United Kingdom, CIS, and Middle East, including such countries as Israel, Egypt, Jordan, Turkey, and South Sudan in full extent, in compliance with the Constitution of INTERNATIONAL HUMAN RIGHTS COMMISSION and UN Statute. International Commission on Human Rights to improve the interaction with people, government agencies, non-governmental organizations to perform the functions and achieve its objectives in accordance with the Constitution of the International Commission on Human Rights has opens its offices in Germany, Ukraine, Algieria, Estonia, Israel, Lebanon, UAE, UK, Slovakia. In Ukraine and others regions International Human Rights Commission provides humanitarian aid. We supports people who have fallen victim of natural disasters, war and displacement and who are not able to cope on their own in the emergency situation they find themselves in. It is an effort to help people in great need regardless of their colour, religion and nationality. This work is conducted in close contact with United Nations Global Market Place and United Nations Development Programme (UNDP) in Ukraine, and
Ministry of Regional Development Ukraine ( Minregion Ukraine )
. The HQ IHRC acts in the following directions: - promotion of creating cooperation networks and economic development programs with involvement of financial institutions, private companies, diplomatic missions, universities, governmental authorities, and other interested parties; - promotion of activities in the area of human rights protection, gender equality, public health, equality, economic development, availability of education, raise of awareness in rights of women, children, and young people in developing countries and where it is necessary; - expansion of understanding steady economic development and promotion of creation and propagation of norms, rules, and management principles used in this area; - providing assistance to countries by identification and preservation of business men, experts, and scientists intending to work as human rights consultants in their diplomatic and consulate networks; - development, implementation, and support of relations with institutions and organizations of like-minded persons located in countries of high GNP and in developing ones; - consolidation and support of all nations in their steady development via possibility of education, extraordinary assistance programs with close attention to traditional social and cultural values of every nation; - ensuring activities of the Separated Subdivision itself in order to expand the Non-Governmental Organization constitutional activities and ensure its participation in international issues.