Global Peace Ambassador
Members > Global Peace Ambassador
IHRC Global Peace Ambassador in Kingdom of
Hawai'i
His Royal Majesty, Sovereign King of the Kingdom of Hawai'i, Dr.Edmund Keli'i Silva, Jr received today the nomination for Global Peace Ambassador IHRC.
Thus, His Royal Majesty accepted the accession of supporting humanitarian activities of the Secretary General of IHRC, Prof. h.c. Sir Rafal Marcin Wasik.
Thank you to His Royal Majesty and welcome to the International Human Rights Commission
family.
Secretary General IHRC
Prof.h.c.Sir Rafal Marcin Wasik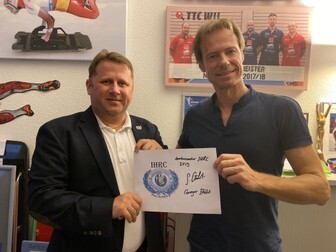 Gregor Stähli (born 28 February 1968 in

Zürich

) is a

Swiss

skeleton racer

who has competed since 1989. He won two bronze

Winter Olympic

medals in the men's skeleton, earning them in

2002

and

2006

.
Stähli also won ten medals at the
FIBT World Championships
, with three golds (men's skeleton:
1994
,
2007
,
2009
), four silvers (men's skeleton:
1992
,
2000
,
2005
, Mixed team: 2009), and three bronzes (men's skeleton:
1990
,
1993
; mixed team: 2007). He was overall men's
Skeleton World Cup
champion in 2001–02.
Stähli suffered a thigh injury during the

World Cup

competition in

Lake Placid, New York

on 20 November 2009 which eventually forced his withdrawal from the

2010 Winter Olympics

in

Vancouver

eight weeks later.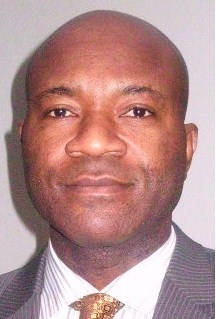 Welcome to Rockfield College of Sciences, Switzerland, as Dean of Academics , I invite a knowledge journey embedded with competitive strategies and global connectivity. RCS offers credible tools consistent with engaging experiences for higher education students while maintaining program-level competencies among reknown accreditation and standards compliance. This learning experience matches robust platform aligned with current teaching methods.
Our course-learning literatures specifically provide for continuous improvement and faculty evaluations from worldwide educational professionals. Our programs of studies are being enriched with innovative curriculum that are student-centred and career-focused designed to provide skills that enable students to expand their intellectual perceptions while they acquire knowledge that allow them to occupy positions of leadership. These perceptions have fostered our commitment to the advancement of knowledge and educating professionals for future challenges.
What makes RCS such an exciting place to learn and collaborate is that we offers diverse career enhancing programs specifically designed to broaden your knowledge and enhance your career; we are open to students needs to enrich their academic experience; and we seek dialogue with students and business community in order to continue providing quality and innovative education.
Thank you for visiting our online information sites. I wish you every success in your academic journey with us.
Dr. Jeremiah Agboola
Dean of Academics
Executive Vice Chancellor