H.E.S.M AHMED NAFEES
Press note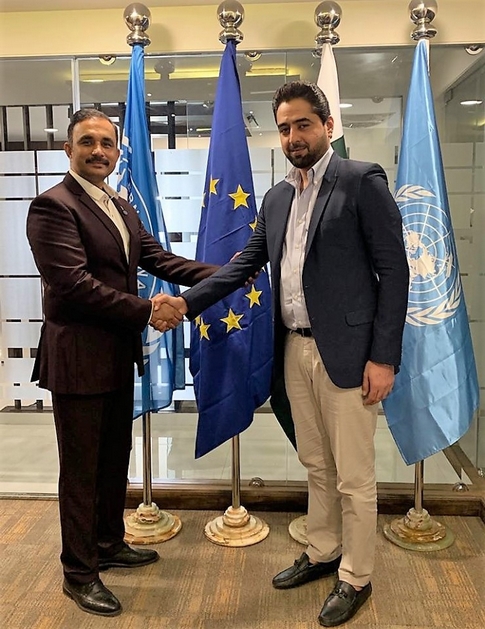 PRESS NOTE FROM THE OFFICE OF THE SECRETARY GENERAL INTERNATIONAL HUMAN RIGHTS COMMISSION:
International Human Rights Commission (IHRC) is working to strengthen & support all Nations capacity to engage in sustainable development through educational access, relief programs, ecological & bioethical reflections & actions, while taking in to consideration the traditional, social & cultural values of each Nation. Promoting Human Rights Peace, Gender Equality, Health, Economic development, awareness regarding the rights of women, children & youth in developing nations & where ever needed.
In exercise of the powers conferred upon me (Sir Rafal Marcin Wasik) by the constitution of the International Human Rights Commission, La Commission Internationale des Droit de l'Homme, Mezinárodní komise pro lidská práva - nadace fond ID 05977023 registration Czech Republic, European Union, and issued in accordance with the authorization by the Supervisory Board . I, Secretary General and Co-founder of the International Human Rights Commission Sir. Rafal Marcin Wasik is pleased to appoint and designate H.E. S.M AHMED NAFEES as an official Ambassador IHRC in Pakistan, proposed by H.E Mohsin Durrani Ambassador at Large & Advisor UN Affairs Pakistan & Asia Pacific Region.
S. M Ahmed Nafees is the Co-Founder, Executive Board Member and 1st Vice Chairman of America Pakistan Business Development Forum AM-PAK BDF. Chief Executive Officer ASGI ARMOR SOLUTION Group International USA. Chief Executive Officer AHY BUILDERS AND PARTNER AT AL TAIBA GRUOP INTERNATIONAL UAE & UK.
S.M. Ahmed Nafees is a seasoned International Business Person with deep rooted relations within the Business Community, Government Officials & Foreign Delegation in Pakistan working for the business development closely with the Foreign Ministry.
TEAM IHRC would like to congratulate H.E S.M Ahmed Nafees & wish him all the best.