Syed Zafar Abbas
Press note > Mohsin Durrani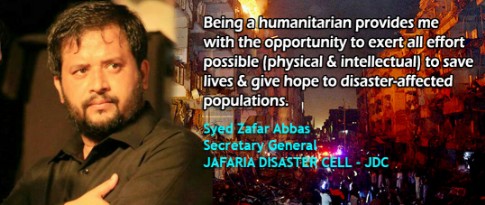 Humanity is in my Blood – Syed Zafar Abbas
The humanitarian, by definition, is put in close proximity to some of our greatest challenges and crises, both on the news and invisible. From extreme poverty and forced displacement, to natural disaster relief and support for victims of conflict, the humanitarian is a part of, yet apart from, these scenes.
becoming increasingly dependent on humanitarian organizations for survival.
Today I visited a Person who believes that for serving Humanity as a Social Worker, you don't need any inspiration as the day you born & raised you have the qualities of a Humanitarian & Social Worker. According to him each & every human being is the social & humanitarian worker as long as he looks around his own surroundings for the reason to serve humanity.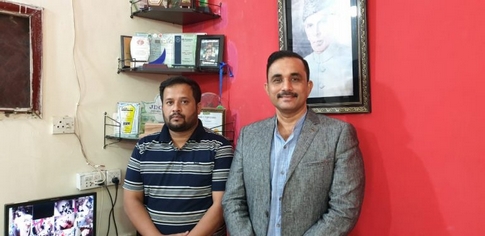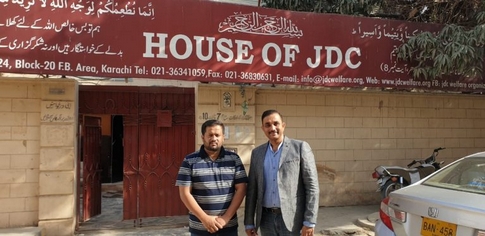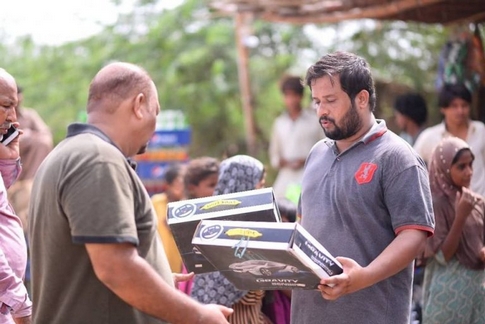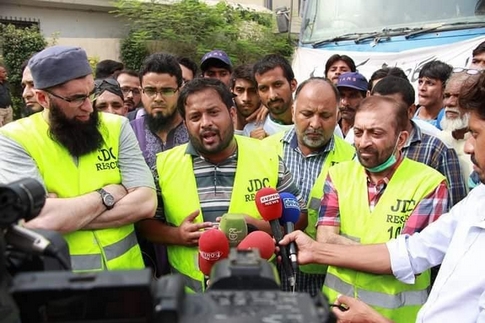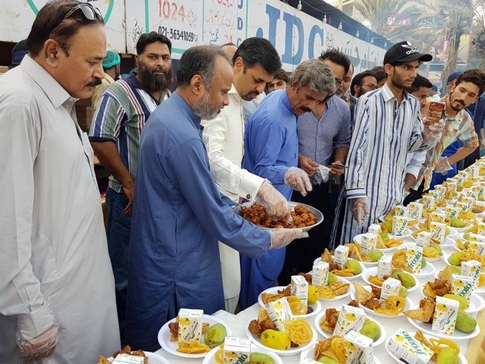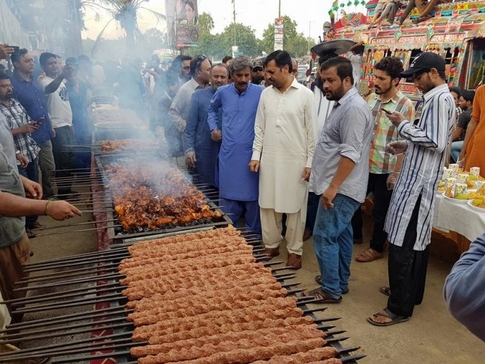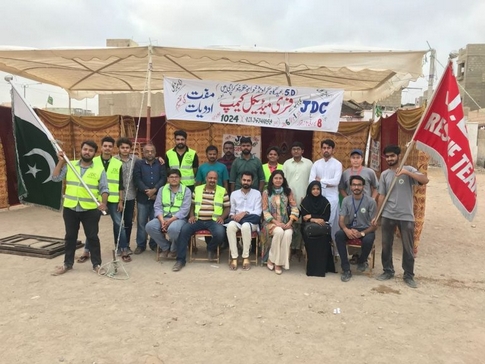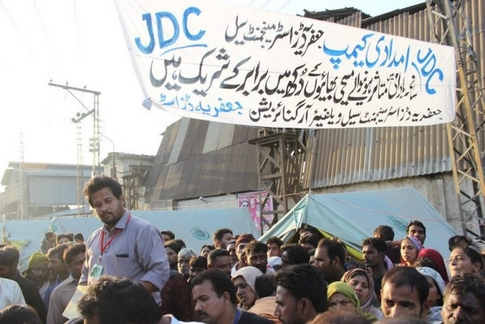 Syed Zafar Abbas is the General Secretary of JAFARIA DISIASTER CELL a Welfare Organization (JDC) serving humanity with the vision to reach each & every deserving human being with no discrimination in color, caste or Religion.
JDC Welfare Organization was established in 2009 by some students of Karachi. Its volunteers composed of members irrespective of their beliefs and political or social background. Rehabilitation activities and medical emergency services by JDC mainly cover Sindh Province and some other areas of Pakistan with its policy that where there is a victim of any disaster he/she should be helped simply on humanitarian aspect without discrimination.
Currently apart from Free AMBULANCE SERVICE, FLOOD RELIEF WORK, RASHAN PROJECT, EDUCATION PROJECT, FREE MEDICAL CLINIC, MARRIAGE SUPPORT, JDC ORPHANAGE HOUSE & JDC OLD AGE HOME.
JDC is serving the most important area of rescuing, treating & rehabilitation of Victims affected by any type of terrorism including those who lost their body parts in major Bomb blasts across Pakistan. JDC is the only Welfare Organization who actively works for the rehabilitation & support for the families who lost their loved ones in target killings left more than 300 dead in the summer of 2011.
JDC was the only welfare organization who took immediate actions in helping the victims of March 3rd 2013 Karachi bombing in which At least 48 people were killed and more than 180 others injured after a car bomb was detonated outside a mosque in a crowded residential area of Abbas Town in Karachi. JDC was the only organization who took the responsibility of complete medical treatment of injured in a reputable hospital & worked day & night to resettled those who lost their home in the Blast.
Zafar Abbas believes that serving food to the needy people is not his priority, but to serve them Quality Food with respect & dignity is his Top Priority. He believes that each & every person eating food from his FREE FOOD centers deserves respect & must be treated as his guests without any discrimination. JDC is the Pioneer is introducing the concept of serving food on tables with chairs & separate serving plates for each individual to keep hygiene intact. JDC is serving more than 6000 Persons daily serving lunch & dinner on the Streets of Karachi.
Zafar Abbas & JDC's volunteers must be appreciated & praised for their initiative of serving lavishing SEHRI DINNER during the Month of Ramadan for more than 10000 Person every day during the Holy Month of Ramadan. I was shocked to know that every day they served 10000 persons with Variety of Food which a common person cannot afford to eat. Zafar, believes that serving quality food in the month of Holy Ramadan without any discrimination in color, caste or religion was his dream, his donors from across the Pakistan & abroad are helping him with complete trust on JDC.
Zafar Abbas is planning to visit United States of America & Europe in coming months for meeting his donors & for giving lectures on humanitarian work required in Pakistan along with his future plans in expanding the operations of JDC across Pakistan.
On behalf of the Secretary General International Human Rights Commission Sir Rafal Marcin Wasik, I have assured Zafar Abbas that in coming future IHRC will support JDC along with all the other welfare organizations in their future Projects for the welfare of Humanity in Pakistan.

H.E Mohsin Durrani
Ambassador at Large &
Advisor UN Affairs
International Human Rights Commission