International Human Rights Commission
What we do > COVID-19 Africa > Covid-19 Capo Verde > Free Shopping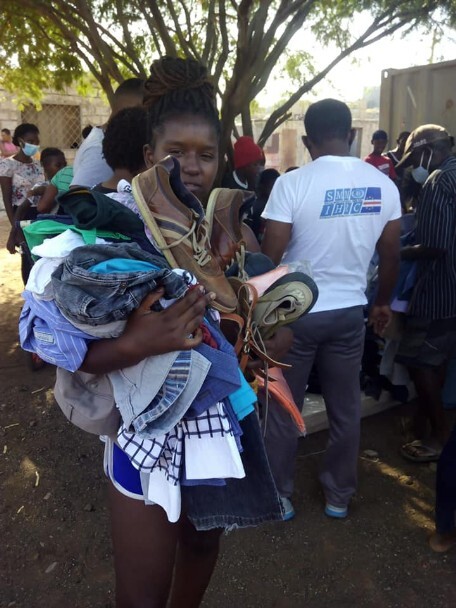 Shop for free event
As a result of the recent flood in Cape Verde, The International Human Rights Commission Cape Verde in collaboration with the Success World1 Cape Verde had another "Free shopping" event today 14th November 2020.
This event was to help needy people from three communities (Paiol, Castelão and Jamaica) who lost some of their valuable belongings to the last September 12 flood in cape Verde islands.
It was great to see these folks with smiles and joy.
The Special Monitoring Mission of the international human rights commission Cape Verde ( SMM IHRC) were able to serve these communities with clothes, shoes, bags, beds and other valuables.
Our motive for doing this is simply to be extensions of love, peace and joy to people.
IF WE REALLY CARE, THEN WE WOULD SHARE
Dr. Princess Adewoyin
National Coordinator ( Cabo Verde)
International Human Rights Commission