IHRC Secretary General Sir Rafał Marcin Wasik informs that on September 17, 2018, the IHR

C

Management and Supervisory Board ends their presence on Facebook. All correspondence from today should be directed:
To the Secretary General and the Management Board at e-mail: info@ihrchq.org
To the IHRC office and the Supervisory Board at e-mail: office@ihrchq.org
Other pages and services remain unchanged.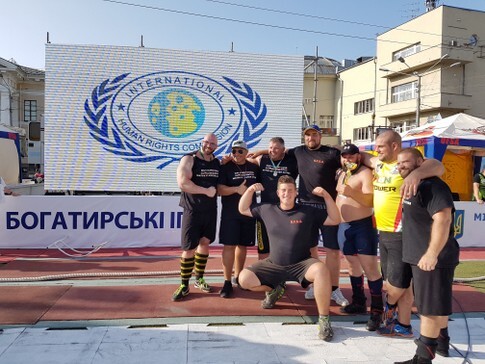 Bagatyrky Games - Kiev Ukraine
In honor of the twentieth anniversary of the Bagatyrky Games, on August 25, 2018, in the territory of the Great Podillya Fair "Kyiv Contracts", for the first time, teams of twin cities of Kyiv: Poland ,Estonia, Slovakia ,Germany
, Austria, Hungary
took part in the "Match of sister cities" heroic tournament. The competition was held under the auspices of the International Human Rights Commission on.
.more
USPA NEWS - La Commission Internationale des Droit de L'homme. Looks like this organization has the ability to solve the current situation with jet fugitives into the EU. I personally had the opportunity to speak to the IHRC representative, and amazed me with their hard work and enthusiasm with which they embarked on work. They started to work on the hardest possible project that today is deserting all over Europe. And that is the rescue and help
....more
is a program for training specialists in the post-war zones. The program is developed for the Republic of Kosovo. Courses for Professionals in The Field of Mental Health. Our goal is to harness all the knowledge and experience we gained during many years of experience and train local ...more
Violence against women is violent and deliberate behavior directed at women and takes many forms, whether moral or physical, and according to the United Nations definition, violence against women is the behavior against women and motivated by sexual neurosis, resulting in suffering and injury to
...more

Women Empowerment Project - International Human Rights Commission * African Region *
Among the diverse and vital roles played by women
As an educator, teacher, farm worker, entrepreneur. and leader in the community.
Women form the backbone of communities in the city and the countryside
...more


The number of monthly crossings through the five operating Entry/Exit Checkpoints (EECPs) has steadily increased since the beginning of 2018, reaching nearly 1.3 million in July, represent
ing a 10 per cent increase compared to June. Crossing conditions remained challenging for the civilians, who crossed the 'contact line' to visit relatives, check on property and access basic services in the Government-controlled area (GCA), with insufficient medical and sanitary facilities in 'no-man's land' and at the 'zero-checkpoint' of all five official EECPs
..more
Despite the fact that the 'Harvest Ceasefire' was broken within hours after coming into effect on 1 July, it still resulted in a 10 per cent decrease of hostilities in Donetska and Luhanska Oblasts – with 994 incidents recorded in July – as well as a decrease of civilian casualties from 38 in June to 18 in July, according to OHCHR. Widespread mine and explosive remnant of war (ERW) contamination continued to pose fatal risks to civilians, especially during the harvesting season when farmers worked on their lands. In July, three farmers were injured in mine-related incidents as their tractors drove over landmines buried in their fields. ..more

NOTIFICATION
H.E. Miroslaw Szczubelek
the Ambassador at Large IHRC in Estonia
from 04-09-2018
until 04-09-2023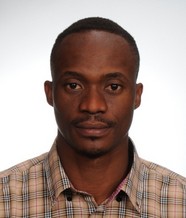 NOTIFICATION
H.E. Lusenge Ithopin the Ambassador IHRC in Democratic Republic of Congo
until 31-07-2022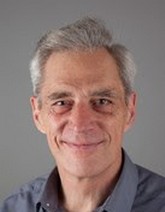 NOTIFICATION
Lord Ducan McNair the Ambassador at Large IHRC in UK
until 14-06-2022

Volunteer SMM IHRC
is entitled to act as part of IHRC - Special Monitoring Mission International Human Rights Commission / SMM IHRC / programs, but has no right to represent and collect donations without separate authorization of the Headquarters - Czech Republic.
If you have any doubts or need additional information, please contact us at address
e-mail:
volunteering@ ihrchq.org
...
.more

Date of acession: 17.09.18

Date of acession: 17.09.18

Date of acession: 17.09.18

Date of acession: 16.09.18

Date of acession: 16.09.18

Bonaparte Arnaud Mombo Nzengui
Date of acession: 08.03.18