Persons with IHRC accredited for access to European Parliament premises
From 16 to 19.10.2018, through the EP Transparency Register
europa.eu
four IHRC representatives were accredited to the European Parliament. These are the
Secretary General Sir Rafał Marcin Wasik (EP Person ID 76222) HE Iurii Kiperman (76223), HE Ladislav Tesarik (76224) and HE Jarosław Tatarowski (76221)
. full IHRC status in the European Parliament ..more
The next meeting of the Subcommittee on Human Rights will take place on Monday 19 November from 15.00 - 18.30, Tuesday 20 November from 9.00 - 12.30 in meeting room JAN 6Q2, and on Tuesday 20 November from 14.30 in the hemicycle PHS.
Representatives of NGOs as well as other organisations are requested to accede to the EU Transparency
..more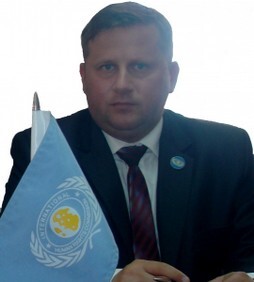 Sir Rafal Marcin Wasik


First Vice Secretary General
20-11-2018 - High-Level Conference: 70th Universal Declaration of Human Rights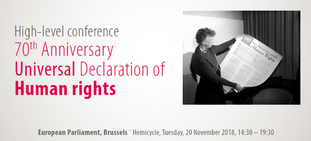 This year marks the 70th anniversary of the Universal Declaration of Human Rights (UDHR). It is a milestone document which over the decades has
..more
The European Parliament will hold a Human Rights Week, which will take place from 19 to 23 November 2018 to celebrate the 70th anniversary of the Universal Declaration on Human Rights, adopted by the United Nations General Assembly on 10 December 1948.
Within this framework, on 20 November in the morning, Members of the Subcommittee on
...more
An increase of civilian casualties was recorded in September – from 12 in August to 20 (5 killed and 15 injured), according to OHCHR, as hostilities continued unabated in eastern Ukraine. On 11 September
..more
The number of civilian crossings through the 'contact line' decreased after the peak of 1.3 million in August. Reconstruction works aimed at improving basic services such as shelter, water, toilets and electricity supply for people
...more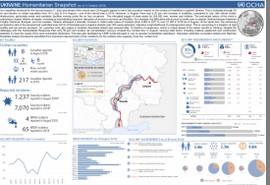 Ukraine: Humanitarian Snapshot (as of 3 October 2018)
Two ceasefires brokered for the harvest season (1 July) and ahead of the school year (29 August) appear to have had a positive impact on the conduct of hostilities in eastern Ukraine. This is indicated through 55 per cent decline in civilian casualties from 16 in July to 8 in August – one of the lowest total in 2018. However, in August, there was a 20 per cent increase in hostilities, compared to July, with critical civilian infrastructure, particularly water and sanitation facilities coming under fire on four occasions.
..more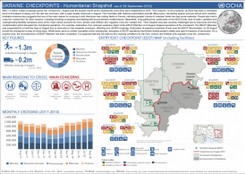 Ukraine: Checkpoints - Humanitarian Snapshot (as of 28 September 2018)
With 1.3 million civilian crossings across the 'contact line', August was the busiest month at the checkpoints, since they were established in 2015. This however, is not a surprise, as there has been a consistent trend of increased crossing over the last two summers, with a peak usually observed in August. This coincides with national examination periods (May-June), harvesting season and pre-school term vacation. Available evidence also suggests that one of the main reason for crossing in both directions was visiting family or friends, indicating people's desire to maintain family ties and social networks.
.
..more
is a program for training specialists in the post-war zones. The program is developed for the Republic of Kosovo. Courses for Professionals in The Field of Mental Health. Our goal is to harness all the knowledge and experience we gained during many years of experience and train local ...more
Violence against women is violent and deliberate behavior directed at women and takes many forms, whether moral or physical, and according to the United Nations definition, violence against women is the behavior against women and motivated by sexual neurosis, resulting in suffering and injury to
...more

Women Empowerment Project - International Human Rights Commission * African Region *
Among the diverse and vital roles played by women
As an educator, teacher, farm worker, entrepreneur. and leader in the community.
Women form the backbone of communities in the city and the countryside
...more

NOTIFICATION
H.E. Miroslaw Szczubelek
the Ambassador at Large IHRC in Estonia
from 04-09-2018
until 04-09-2023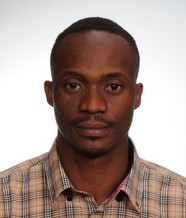 NOTIFICATION
H.E. Lusenge Ithopin the Ambassador IHRC in Democratic Republic of Congo
until 31-07-2022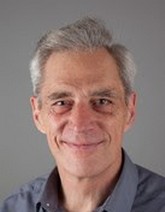 NOTIFICATION
Lord Ducan McNair the Ambassador at Large IHRC in UK
until 14-06-2022

Volunteer SMM IHRC
is entitled to act as part of IHRC - Special Monitoring Mission International Human Rights Commission / SMM IHRC / programs, but has no right to represent and collect donations without separate authorization of the Headquarters - Czech Republic.
If you have any doubts or need additional information, please contact us at address
e-mail:
volunteering@ ihrchq.org
...
.more

Date of acession: 09.10.18

Date of acession: 07.10.18

Date of acession: 27.03.18

Mohammed Abdulkareem Al Zahrani
Date of acession: 26.09.18

Mousa Issa Alhaj Ali Ramadan
Date of acession: 26.09.18

Date of acession: 25.09.18